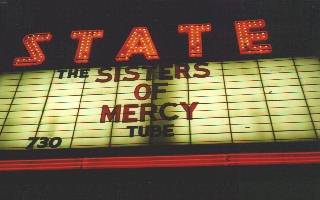 Sisters of Mercy is one of the groups I thought I'd never get to see live. A blonde (!) Andrew ("I'm not goth, damnit") Eldritch and company appeared at the State Theatre in Detroit on September 30, 1999. About the quality and quantity of the pictures: the pictures look grainy because (besides using 800 speed film cuz it was dark inside) a *lot* of smoke/fog was used in the show, so much that when the doors to the street were opened the smoke poured out of the theatre (it looked cool!) I was about 10 feet from the stage, just to the right of center. These six pictures are the best of 15 that I took of the band. Other pics turned out ok, but there was too much distraction in the pictures i.e. heads, arms, or the backlighting was too intense. Click on a picture to see the larger version. Or, right click and 'Open in new window".



Setlist
Intro: Fly and Collision of Comas Sola
Temple of Love
Ribbons
Train/Detonation Boulevard
Amphetamine Logic
Come Together
Giving Ground
(We are the Same) Suzanne
On the Wire/Teachers/On the Wire
First and Last and Always
Will I Dream
War on Drugs
Bei Mir Bist Du Schön
Dominion/Mother Russia
Summer
Romeo Down
Flood II
Vision Thing
-break-
Comfortably Numb/Some Kind of Stranger
-break-
Something Fast
This Corrosion


All images on this page © me 1999-2001.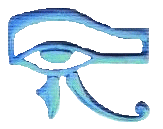 Click here for the main page



Click here to go back to 'Things to do in SE Michigan that don't suck'

Cemetary pictures.







First uploaded 2 October 99,
visitors since 14 August 01